On 14 June a closed on-site Workshop on the Future of Open Innovation Test Bed took place as a satellite event to EuroNanoForum2023 in Lund, Sweden. The event was organised by INL in the framework of FlexFunction2Sustain and Convert2Green projects.
To ensure the long-term viability of the OITB ecosystem, the third OITB workshop aimed at engaging OITB participants in a discussion of key issues that have emerged during the projects' implementation and discuss future actions that can help the community turning stronger together. By addressing these issues, the organiser aims to contribute to the sustainability and continued growth of OITBs as essential components of the European innovation landscape.
Under the slogan "It all begins with a conversation", the workshop got together representatives from various ecosystems in order to discuss crucial issues that are unfolding during the OITB projects' implementation. Throughout the implementation of the funded projects, OITBs have faced different challenges, evolved and matured. While some recently funded OITBs are still in early stages of development, the initial generation of OITBs have transitioned into operational entities. Lots of positive examples from completed OITB projects and best practices in terms of the collaborations between the ecosystems were shared.
By participating, FlexFunction2Sustain and ESNA members had the opportunity to engage with fellow OITB members and exchange valuable insights. Moreover, representative of the consortium and ESNA members, gave a talk using the experience gained within FlexFunction2sustain. Lorenzo Pastrana, INL, presented the newly launched association and it objectives. The Project Coordinator Christian May, Fraunhofer-FEP, gave a talk on the support in access to funding channels and sources. During the Session 3: Round table: Addressing specific challenges, our consortium and association member Robert Harrison, SHP, moderated a timeslot dedicated to the IP Management in OITBs
All participants brainstormed on the future actions that can strengthen the community and how to ensure the long-term viability of the OITB ecosystem. During the discussion, it was clear that system sustainability can only be ensured if OITBs cooperate in a regular way with the central aim of addressing industry needs by promoting a broad and consolidated access to physical facilities, capabilities and services across Europe.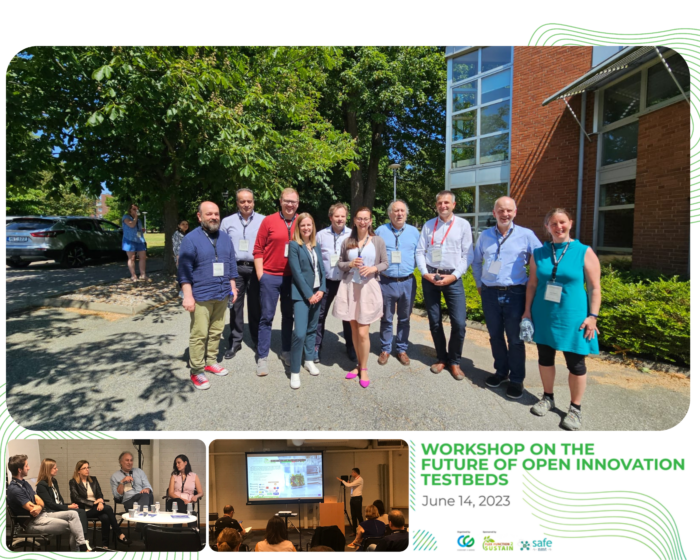 .