Open Innovation Ecosystem for Sustainable Nano-functionalized Flexible Plastic and Paper Surfaces and Membranes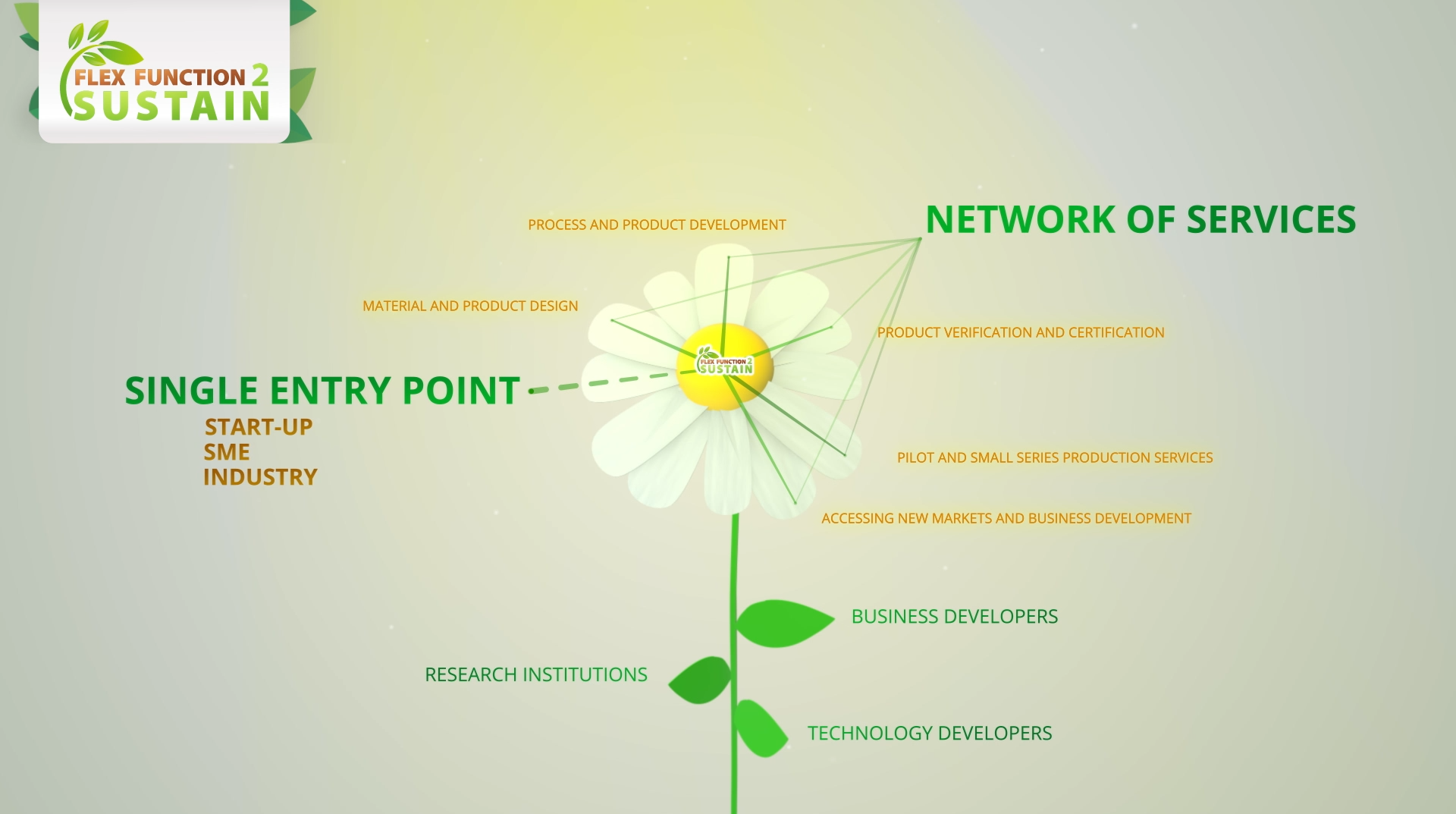 PROJECT
FlexFunction2Sustain project aims at creating an Open Innovation Test Bed (OITB) for nano-functionalisation technologies that enable sustainable and smart plastics and paper based products. The ecosystem will support innovative SMEs and industries by drastically reducing the time-to-market for novel concepts, ideas and products.
USE CASES
Six industrial use cases in 4 relevant industrial environments will validate and demonstrate the performance of novel nano-functionalised plastic, paper and membrane surfaces and processes.
OFFERING
The FlexFunction2Sustain OITB will create a holistic integrated service portfolio to support its customers in material and product design, in process and product development, in product verification and certification, with pilot and small series production services and with accessing new markets and business opportunities.