In September 2021, the FlexFunction2Sustain launched an Open Call for Pilot Case projects with the aim to support enterprises which want to develop and test novel nano-functionalised plastic and paper membrane and surfaces.
Following the last cut-off, which expired on 03rd February 2023, we would like to thank all applicants their hard work and innovative ideas. We are now thrilled to announce the winning projects.
The third and last round of evaluations resulted in 8 companies which were successfully selected:
The winners will receive subsidized access to the FlexFunction2Sustain OITB which will support and accelerate the development of novel products and technologies for smart and sustainable plastics and paper solutions. The selected projects will tackle the plastic pollution challenges by developing sustainable and flexible packaging and plastic films. Agreements between the companies and FlexFunction2Sustain partners will be concluded in the upcoming months.
Stay tuned to learn more about the development of the Pilot Cases projects!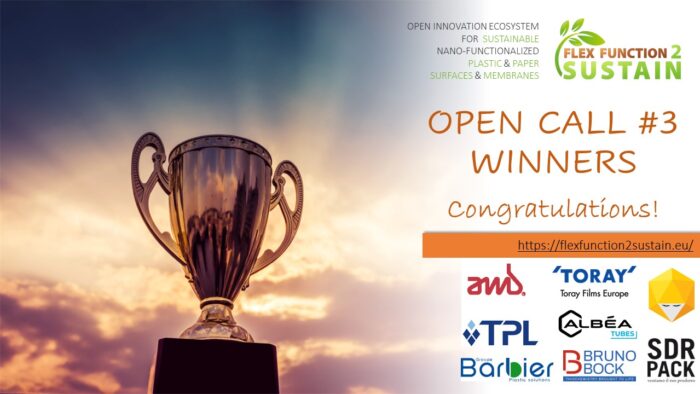 .