From 11 until 13 June, FlexFunction2Sustain team had the pleasure to attend EuroNanoForum 2023 and to become part of the major European conference on nanotechnologies and advanced materials. Following the tradition to be held every other year in the country currently holding the presidency of the Council of the European Union, the 2023 edition of EuroNanoForum took place in Lund, Sweden.
Organised in the premises of Lund University, one of Scandinavia's oldest and largest institutions for education and research, the event provided an open forum for representatives from industry experts, academics, policymakers, and other stakeholders to discuss the latest developments in nanotechnology. The program boasted an exciting mix of sessions with insightful discussions on the materials for fossil-free energy production, energy storage and energy efficiency, novel applications for 2D materials, quantum technologies.
The consortium partners from FlexFunction2Sustain attended the event presenting both the project and newly created ESNA. The Project Coordinator Christian May, Fraunhofer-FEP, and Sanbrine Lebigre, IPC, acted as panelists in the session "European Infrastructures – Technology infrastructures" sharing the experience from their professional background and while establishing our ecosystem. In order to boost the technical and business offering and innovation capacity in digital, ESNA participated with a poster presenting further information on its members, offering and application examples.
Special mention to Lund University for hosting ENF2023!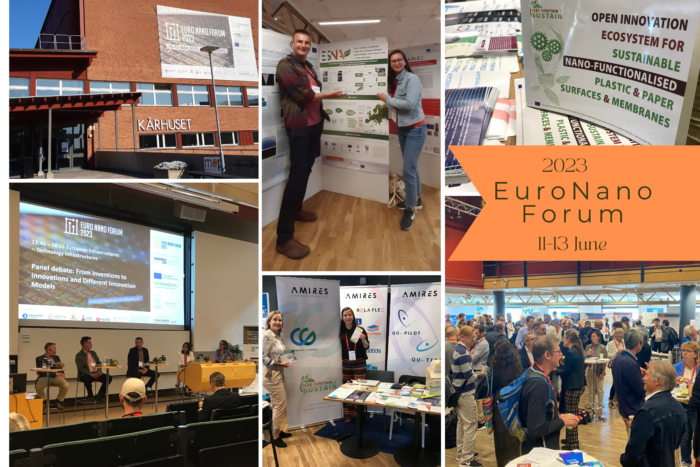 .