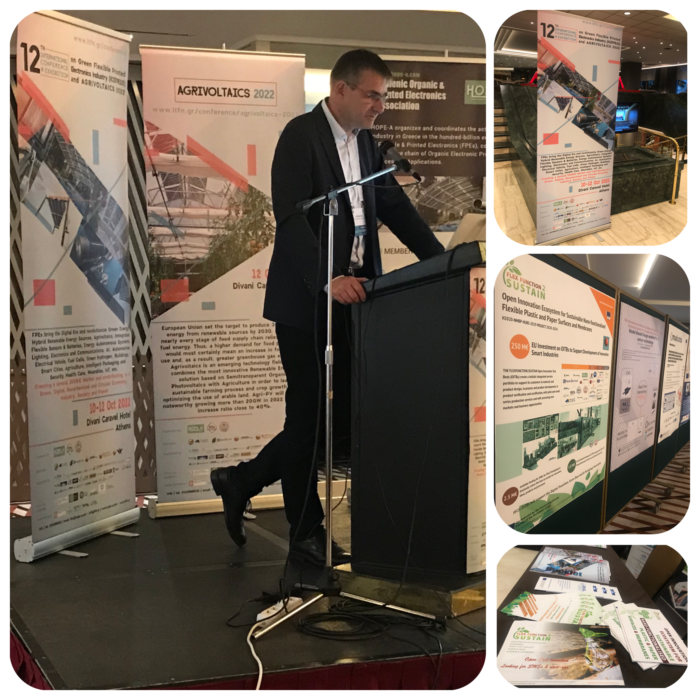 FlexFunction2Sustain project was presented at the 12th International Conference & Exhibition on Green Flexible Printed Electronics Industry (ICEFPE22) and AGRIVOLTAICS 2022, which took place from 10th to 12th October 2022 in Athens, Greece.
During the event, the coordinator Christian May presented the project. His talk on "FF2S – a unique R&D service for nano-functionalized plastic and paper surfaces and membranes" gave details on the concept of the Open Innovation Test Bed focusing on FlexFunction2Sustain ecosystem aimed at boosting innovations for sustainable plastic and paper products to reach the market faster. Moreover, he highlighted projects objective to promote technologies and innovations to replace state-of-the-art packaging by sustainable solutions for a substantial reduction of plastic waste in the world.
In addition to FlexFunction2Sustain's presence in the conference, the project was promoted in the exhibition section.
More information about the event: http://www.ltfn.gr/conference/