On October 17-18, 2023, the FlexFunction2Sustain consortium got together for a Month 43 meeting, which was cordially hosted by the INL – International Iberian Nanotechnology Laboratory in Braga (North of Portugal). The venue provided a valuable opportunity for the partners to meet in person and to spend quality time with each other by discussing the next steps of the project development and preparing for its final stretch.
Before the meeting start, the Board of Directors of ESNA (European Sustainable Nanotechnology solutions Association) took time to discuss the interaction with a Single Entry Point company that will commercialise the results created in the framework of the FlexFunction2Sustian Open innovation Test Bed as well as to identify the most suitable events where the association can be presented.
Besides numerous important discussions, the two days in Braga showed that we have been able to announce great progress with the project in the past months, including the results of the Use Cases. The hard work of our industrial partners came to a successful end, and they took the opportunity to present all their results in a nutshell. The final innovative prototypes of novel, eco-friendly plastic and paper products which were prepared within FlexFunction2Sustian project included: sustainable biodegradable optical film for security and design (Hueck Folien), marine biodegradable shampoo sachets (Procter & Gamble), membrane based syringe filters for diagnostics and water filter applications (i3Membrane), Dashboard component with touch functionality (Centro Ricerche Fiat), fully recyclable drink pouches (Capri-Sun), high-barrier paper solution for food packaging (SONAE MC). The first day was rounded up with a lab tour at INL, which allowed the partners to explore their cutting-edge experimental research facilities.
The second day was focused on the project finalisation and discussion on the project's timeframe. Furthermore, the partners dived into the details of the pilot cases selected from the Open Call by checking where we stand with regard to their implementation. The operations of the Single Entry Point and investor relations were also topic of discussions. At this final stage, we are now strongly focused on the dissemination and communication activities, as well as in the development and promotion of the OITB pathway.
A huge Thank You goes to our partners from INL, the main force behind organising the Consortium Meeting and warm hospitality in Braga, as well as to all participants onsite for their contribution and support!
Watch the short video with meeting highlights: https://tinyurl.com/2p8zs5fp
Keep up to date by following ESNA (@ESNA_EU) on the social media channels LinkedIn, X and YouTube.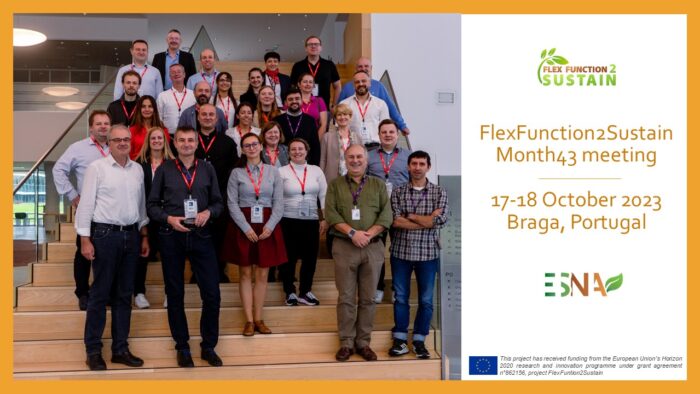 .