On 23rd November 2023, FlexFunction2Sustain project and ESNA will be presented at the Conference on Circularity for Food Packaging. The event, which is organised in the framework of the EU-funded project CIRCULAR FoodPack, will take place at the Fraunhofer Institute for Process Engineering and Packaging IVV in Freising, Germany.
The conference aims to be an invaluable platform for sharing knowledge, fostering collaboration and generating viable strategies to drive sustainability in the food packaging sector.
The agenda foresees the following discussion points:
Consequences of the European plastic packaging waste directive/regulation (PPWD)
Circularity in plastics
European waste streams in collection and sorting
Recyclates in food contact applications
Design for recycling, inks and deinking
Recycling potential of multi-material flexible packaging
Lifecycle sustainability assessment of flexible plastic packaging.
FlexFunction2Sustain project and ESNA will be presented at the event. During the poster session (scheduled for 16:45 – 18:30), the flexible packaging related partners from our consortium will introduce the Open Innovation Test Bed concept and offering by providing insights on our approach towards a Circular Economy of Plastic.
The agenda for the event can be found HERE and register your place HERE.
Details on the event are available at conference website (link).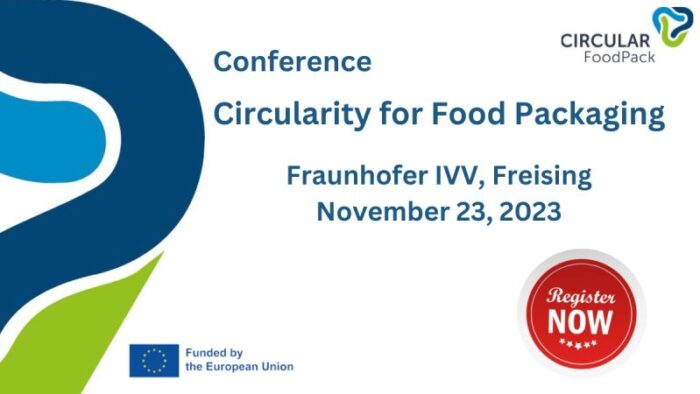 .