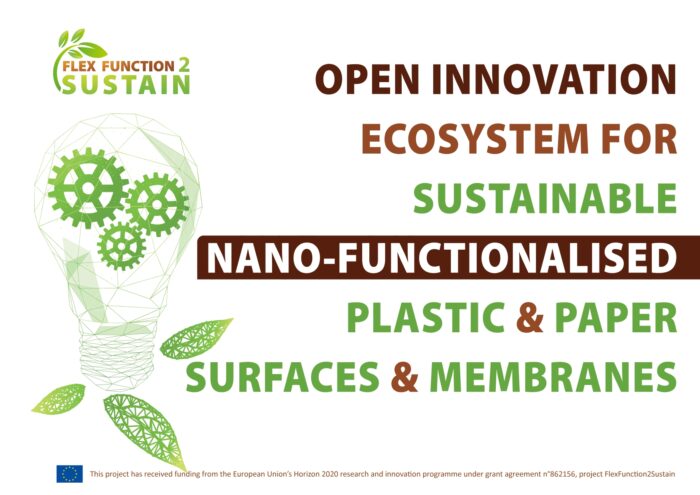 We are pleased to announce officially the release of FlexFunction2Sustain Project Handbook. Being a commercial promotional material, the Handbook aims at highlighting the core competencies and unique products and services of our Open Innovation Test Bed (OITB) and what benefits it brings to customers. In order to present the capabilities of the OITB, the Handbook provides a quick overview on the facilities in the field of nano-fuctionalised flexible plastic and paper surfaces and membranes available in the ecosystem. In addition to that, six application examples are presented to demonstrate how technical services of the OITB can be combined to solve complex industrial problems involving smart nanotechnologies and materials, thereby demonstrating the technical ability of the OITB.
This Handbook will be a material for liaison with future customers and will be updated regularly to reflect the developments within the project.
Click HERE to download the Handbook and follow our website to not miss any project progress!